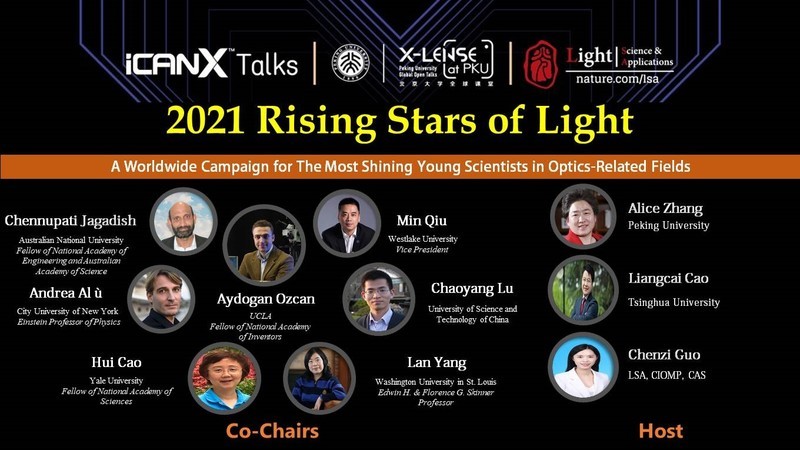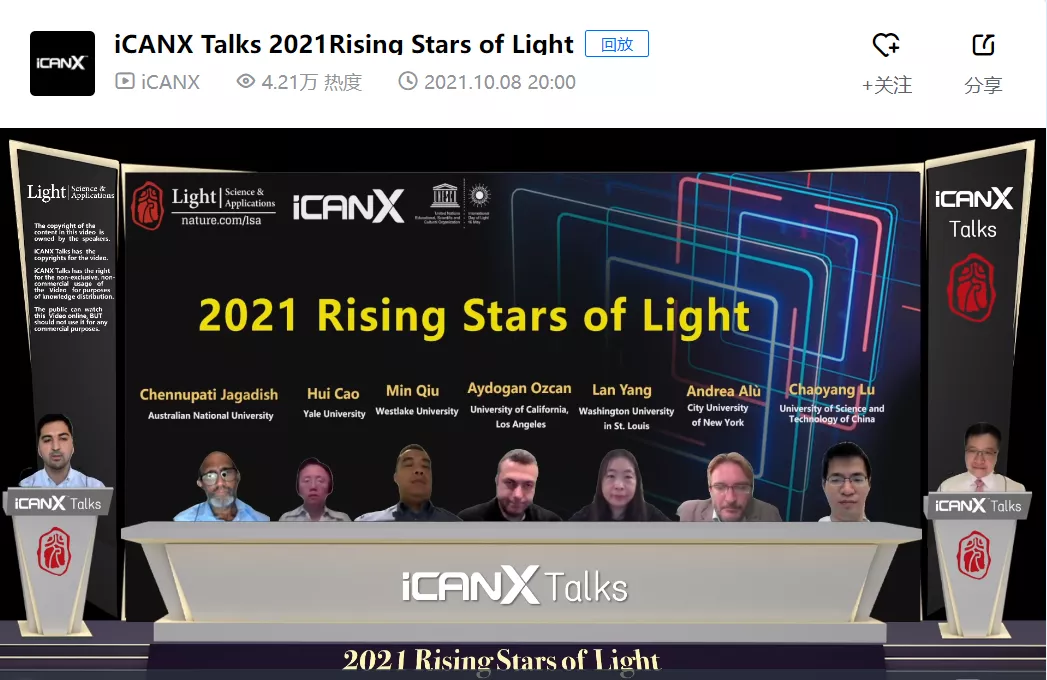 2021Rising Stars of Light总决赛第二场暨颁奖典礼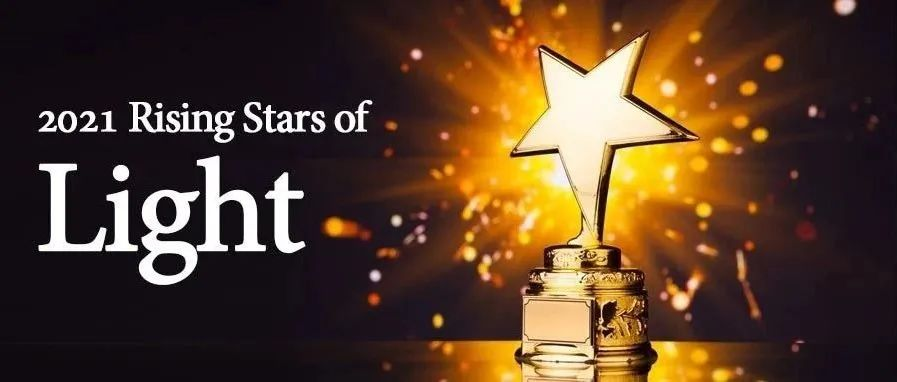 2021 Rising Stars of Light落幕:十名顶尖青年科学家闪耀联合国国际光日活动
2021 Rising Stars of Light总决赛直播回放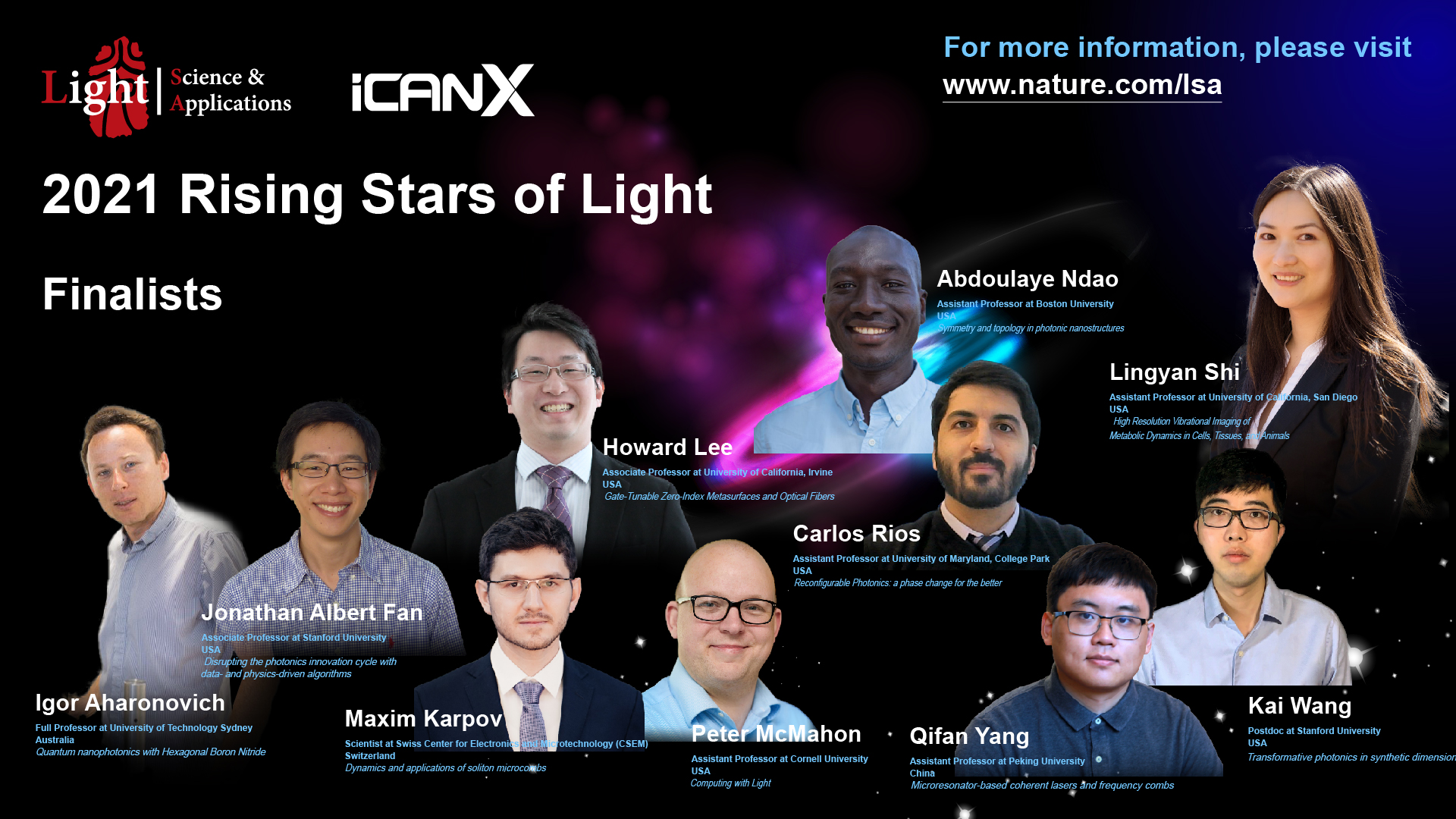 2021 Rising Stars of Light(未来之星)总决赛第一场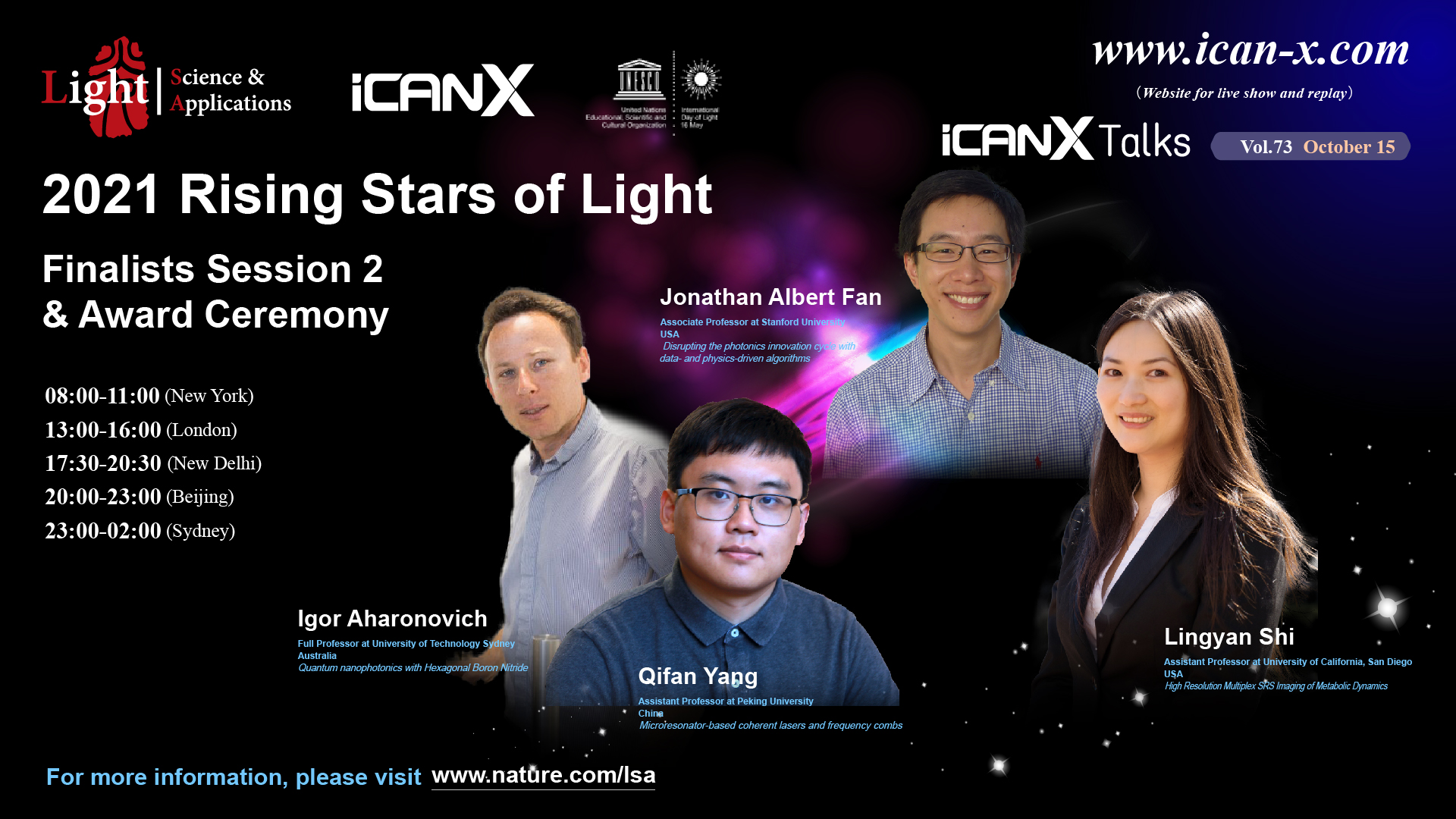 2021 Rising Stars of Light(未来之星)总决赛第二场
Committee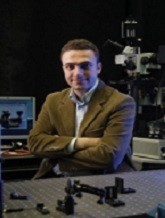 Chair, Aydogan Ozcan, UCLA, Fellow of National Academy of Inventors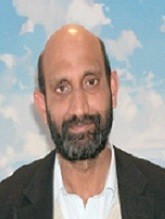 Co-Chair, Chennupati Jagadish, Australian National University, Fellow of National Academy of Engineering and Australian Academy of Science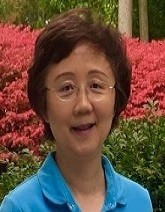 Co-Chair, Hui Cao, Yale University, Fellow of National Academy of Sciences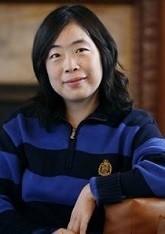 Co-Chair, Lan Yang, Washington University in St. Louis, Edwin H. & Florence G. Skinner Professor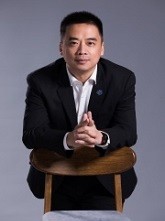 Co-Chair, Min Qiu, Westlake University, Vice President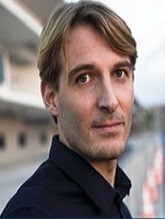 Co-Chair, Andrea Alù, City University of New York, Einstein Professor of Physics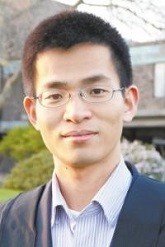 Co-Chair, Chaoyang Lu, University of Science and Technology of China
Host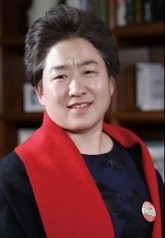 Alice Zhang, Peking University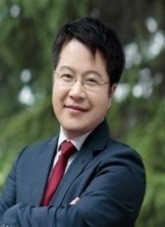 Liangcai Cao, Tsinghua University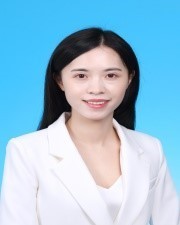 Chenzi Guo, LSA, CIOMP, Chinese Academy of Sciences
Qualifications and How to Apply for 2021 Rising Stars of Light
An applicant needs to be under 40 (born after 1st Jan, 1981) or obtain his/her Ph.D. degree no earlier than 1st Jan 2014.
An applicant needs to be nominated by a senior professor (in English).
An applicant needs to email the below documents to light_lsa@ciomp.ac.cn with the subject of 'Name_Institution_2021 Rising Stars of Light':
a) Optics-related scientific accomplishments in the past five years (no more than 600 words in English) and brief future research plan (no more than 300 words in English)
b) No more than 5 representative publications and/or patents.
c) Short bio (no more than 500 words in English)
d) A short video of the personal statement of his/her research career and major scientific achievements (no more than 3 minutes, presented in English).
Application Deadline: 16th July 2021
2021 Rising Stars of Light Selection Process
Candidates' selection by the Committee: 10 final candidates will be selected from all applicants and announced at iCANX and on the homepage of Light: Science & Applications on 30th August 2021. The final candidates can each enjoy one coupon of waiving publication fee in Light: Science & Applications (valid until 2023).
Presentation campaign at iCANX: Rising Stars of Light candidates will each give a 20 minutes academic report at the 'iCANX' (8th and 15th Oct): the committee will rate candidates based on innovation (40%), impact (30%), and performance (30%). The below awards will be awarded on 15th Oct, 2020:
First Prize: 1 person (USD 3000 before tax)
Second Prize: 2 person (USD 1500 before tax)
Third Prize: 3 person (USD 1000 before tax)
Candidates Awards: 4 person
About Light: Science & Applications
Light: Science & Applications is a Nature Academic journal, which publishes breakthrough researches from all aspects of optics and photonics, including basic, applied and engineering research and applications.
According to Journal Citation Reports, the latest impact factor of LSA is 13.714, ranking No.3 among all optics journals in the world for the past six years.
For more information, please visit www.nature.com/lsa